Nearbuy Double Cashback Offer
How It Works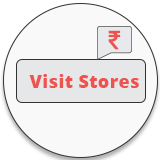 Shop at Nearbuy via Zingoy Click on 'Shop Now' & shop at Nearbuy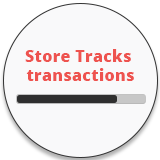 Store Tracks your Transaction Nearbuy tracks & validates your purchases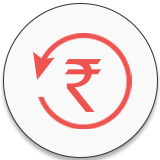 Double Cashback by Zingoy Get Double Cashback! *Category-wise rates mentioned below
Cashback Rates
| Category | Rate |
| --- | --- |
| Local offers (F&B, Spa & Salon, local services) | 15.0% / Sale |
| Travel (All travels and getaways) | 12.0% / Sale |
| Shopping (All products deals including electronics) | 7.5% / Sale |
Terms of Offer
Offer is valid from March 17th 2016 12:00 am till March 31st 2016 11:59 pm.
User needs to be a registered Zingoy user to avail this offer.
Double cashback rates (as provided on the Zingoy store page) are applicable for all purchases made via Nearbuy during the offer dates
Double cashback rates are applicable only on the category mentioned on the store page
Mentioned cashback on store page will be credited to your Zingoy account only upon receiving confirmation from respective merchants.
Offer can be availed multiple times by one customer
Nearbuy supports tracking only on website & mobile site. App purchases may not be eligible for cashback due to tracking constraints.
Cashback will be available on all purchases i.e. both on own purchases and purchases made via shared links.
The double cashback rates ​may change during the campaign period. Zingoy reserves the right to modify the cashback rates, at any point of time, ​​at its sole discretion.
Transaction made by the user should be tracked by the respective merchant/store in order to be eligible for the offer. Nearbuy takes up to 72 hours to track transactions.
Tracked transactions will be validated only by the merchant. Cashback will be payable only on validated transactions. Read more about Tracking & Validation of transactions
Cashback can be withdrawn by the users only after they have crossed the minimum threshold limit of Rs. 250.
Zingoy.com will not be responsible for any untracked / rejected transactions.
Zingoy.com is not responsible for the contents of or information offered by any linked website, any link contained in a linked website or any changes or updates to such websites.
Zingoy.com reserves the right to change the terms of this Offer at any time, without prior notice to the Users.
Use of this Website shall be deemed acceptance of these terms and conditions and all amendments from time to time and the user shall not be entitled to claim that he/she was not aware of the same.