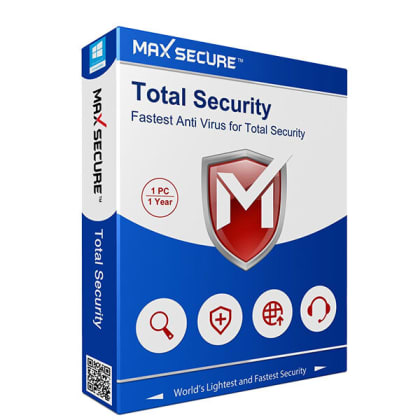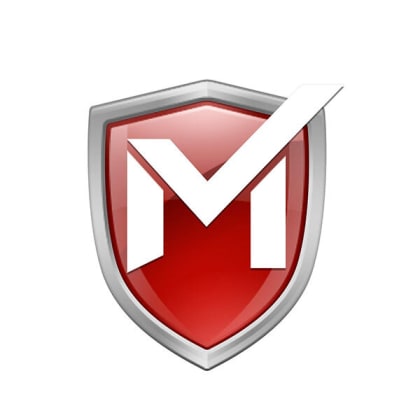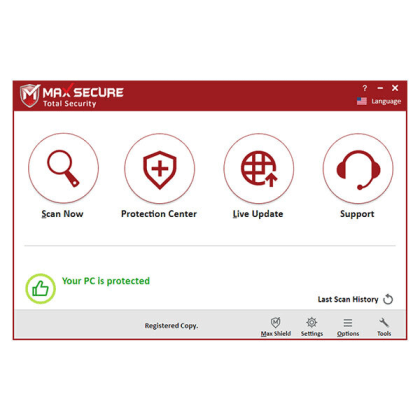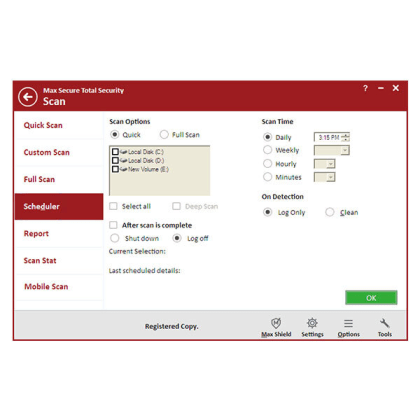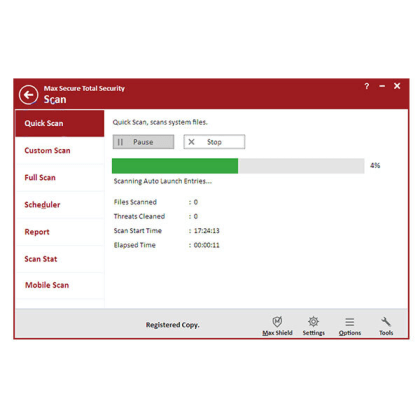 You Missed It!!
Zing of the Day Sale everyday, 12PM with exciting products
Max Secure Software Total Security Platinum Version 6 for Windows (1 PC, 1 Year)
Delivered in 24-48 hours on Email
Most enhanced multi-layer protection combines multiple engines – white list, black list, anti-virus, anti-adware, patterns, gibberish identification, heuristic detection along with artificial intelligence and dynamic emulation and debugger – to identify advanced malware.
Threat community applies behavioral analytics to find most recent, most active malware on user's PCs.
Backs up all your important file daily for easy restore when you need them.
Block bad websites by categories, configure them as you like. Block websites by domain name or keyword. Block read/write from USB drive and log data.
Run this tool and block any ransomware from encrypting data.


 
Product Activation Procedure:-
Step 1: Install it from Website: https://maxsecure.b-cdn.net/MaxTotalSecurity.exe
Step 2: Once Downloaded, Click to Start Installation
Step 3: Click on the Next Button, Program Installs Itself
Step 4: Enter Max Secure Total Security Key (Delivered by Zingoy via email) when prompted.
Step 5:Keep Dealer ID/Code blank if asked.
Seller Information
Sold by
Zingoy Rewards Private Limited
Non Cancellable
Non Returnable
Want to buy this product in bulk?
Want to sell your products?