India Circus
Flat 30% off on Home Decor Products.
+ Upto
₹ 140.0
Zingoy Cashback
Indiacircus Independence Day Offer : Now Shop for home decor products online & Get 30% off. Offer not valid on gift vouchers. Coupon code is not required. Checkout the landing page for more details.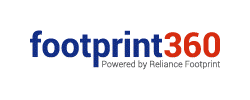 Footprints360
Buy 1 Get 1 Free on Footwear at
+ Upto
₹ 80.0
Zingoy Cashback
Footprint360 Independence Day Offer : Now Shop Footwear for Men & Women from Footprint360. Buy 1 Footwear & get another for Free. Offer is valid for All Users. Apply Coupon Code to Avail the Offer.
Housejoy
Get 15% Off On Quality Home Services.
+ Upto
₹ 120.0
Zingoy Cashback
Housejoy Coupon Code : Now choose service from home repairs, home cleaning, pest control, appliance repair, car & bike service & avail extra 152% discount on booking service. Apply Coupon Code to Avail the Offer.
Book My Flowers
Flat 16% off on Flowers, Cakes, Gifts & Combos
+ Upto
13.0%
Zingoy Cashback
Bookmyflowers Coupon Code : Now shop for Flowers, Cakes, Gifts & Combos and avail flat 16% discount. Offer is valid for All Users. Apply Coupon Code to Avail the Offer.
Independence Day Gift Voucher and Gift Card
Be Free from Budget Woes with Independence Day Offers on Zingoy
This year, India is celebrating its 71st Independence Day. After years of struggle with the British, today, we Indians are free citizens, with the right to do, speak, eat, wear or believe whatever we want. However, one thing we are not free from in this age of inflation is the invisible chain of budget woes. Be it online or offline, we are always struggling with our wallet while buying something. We think, rethink, adjust our budget and still many a times we end up not buying stuff we want because of our tight purse strings.
So, this year, Zingoy has decided to free you from the clutches of your wallet by bringing you the best Independence Day offers and discounts on a wide range of services from various stores, on this one page. What with so many stores hosting Independence Day sales during the run up to 15 August, Zingoy will help you get the best of all those Independence Day sale offers in a single place.
Save More at Independence Day Sales with Zingoy Cashback
Yes. Zingoy not only brings you all the best Independence Day deals and discounts here but also gives you cashback on top of it. And for that, all you have to do is just grab all the Independence Day offers via Zingoy. Thus, with Zingoy, you will get cashback over and above the regular Independence Day deals and offers during the sale.
You can also create your own Zingoy shopping links of the Independence Day deals you like with the Get Link tool on top of this page. You can share these links with your friends and family, and Zingoy will give you cashback on every purchase they make using your links! So make sure you browse and pick some really amazing Independence Day offers that you think your friends and family will like.
Last but not the least, Zingoy also offers you instant and immediate cashback on purchase of gift cards from various stores and brands. Thus, this Independence Day sale, gift cards are some of the best things you can buy via Zingoy to save more on all your shopping.
Here's wishing you a Happy Independence Day from Zingoy, where you can save more than everybody with amazing cashback.